Flexiteek is an extremely durable walking surface that stands up to all weather conditions, does not turn grey, is slip-resistant and improves the appearance of your boat.
With Flexiteek accessories you can achieve everything you desire for a perfect look of your boat. Battens, edge finishes, U-profiles and more.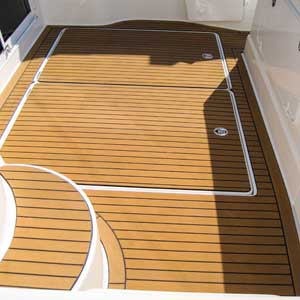 P deck is made from synthetic rubber foam and suitable for use in outdoor spaces as well as outdoors. It is odourless and guarantees an excellent thermal and acoustic insulation.
Corkline offers an entirely new dimension and is suitable for outdoor use. Thanks to its high quality grain cork, Corkline preserves the colourfulness and warmth of natural materials combined with exceptional technical properties.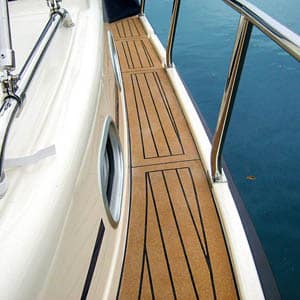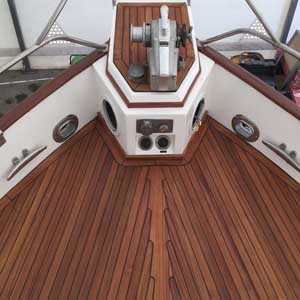 Teak has been used for centuries in the marine decking manufacture and is highly resistant to decomposition.
The Marine Tuft carpet is unique, elegant, comfortable and resilient when used in indoor spaces as well as outdoors. The floor coverings offer a marine look and are suitable for boats.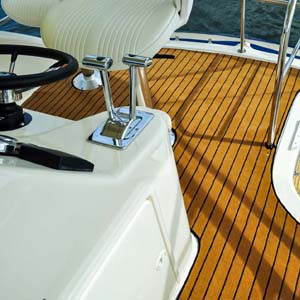 The swimming platform is an integral part of any boat. A lot of space is acquired by using a swimming platform, as it is well known that every inch counts when it comes to boats.
We also make and install teak furniture on request and restore and coat your furniture. On demand, we also offer sandblasting of your furniture with our own sandblasting machine.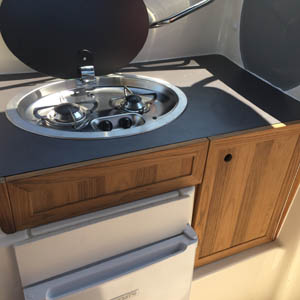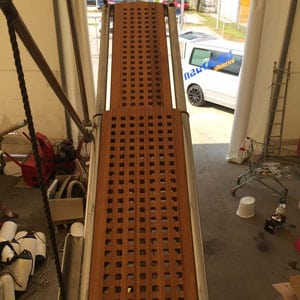 A deck bridge is an indispensable part of any boat, as it represents a link between the land and the boat.